In 2018, he formed a volunteer organization "Others First Initiative". Charity concerts and other events were held for traffic accident victims.

In 2019, he went to Hong Kong and participated in a democracy demonstration. He has visited China, including Taiwan, three times in the past five years, and has continued to engage in cultural exchanges.

In 2020, he gave up overseas activities due to the outbreak of Covid-19. It was during this period that he decided to contribute to the local community and held a free meals to kids every Sunday. In addition, from June, he started to support the homeless people, distributing food every Sunday.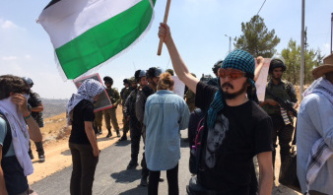 With Israeli soldiers in the Palestinian village of Bilin